YouTube community is very angry because yesterday Elvish Yadav, who has gone to Bigg Boss OTT Season 2, was made emotional by saying some such things, which YouTube community is very angry and most of all, it is because His mother was involved in between.
We strongly oppose this. If any person speaks bad words about a woman but in the manner shown in this show. That was not correct at all. This is completely wrong and if you will insult any individual in this way then what a reality show! Then it should be a fully scripted show.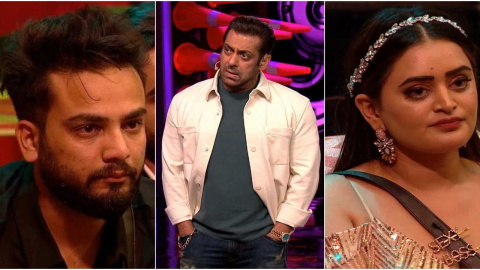 Initially, when Bigg Boss OTT Season 2 started, Manisha was earning a lot of fame in it, due to which people could not digest her and she was defamed first. There are some main questions of the public which are being asked to Bigg Boss but Bigg Boss is not able to answer them. May be this show runs on some signal.
Some important questions asked by the YouTube community to Bigg Boss.
Will it be right to target Bigg Boss only on YouTubers! There are many other people in this house who have given cringe content which has been done in a wrong way than Elvish Yadav. But Bigg Boss doesn't care about it. All they have to do is defame YouTubers so that they can make their contestant Jia Shankar or Pooja Bhatt win.
One of the most important questions asked on social media is whether Bigg Boss and Salman Khan are afraid of worship because others have also said some such abuses which when translated into Hindi become so dirty that we cannot imagine .
Why is the YouTube community angry with Bigg Boss?
The community is angry with Bigg Boss because first of all they are being defamed by calling in Bigg Boss and the actual reality is being hidden from the people. As you must have seen in the last few episodes, Jaishankar once gave him soapy water mixed with it. Which is very harmful for health. Bigg Boss should have taken a legal action on this, but he ignored it as a joke.
The YouTube community also shared that what Elvish Yadav said is totally wrong. This should not be said about any woman. But the way it was presented, Elvish Yadav was defamed. The YouTube community is not happy about this at all.