Bigg Boss OTT Season 2: UNBREAKABLE ELVISH YADAV is trending on Twitter for Bigg Boss and TT Season 2 contestant Elvish Yadav. The main reason for this is Salman Khan tried to defame Elvish Yadav a lot in the Weekend War on 29th July, after which his fans became very angry and the hashtag UNBREAKABLE ELVISH YADAV is trending on Twitter.
In Bigg Boss OTT Season 2, Elvis Yadav took entry as a wild card, along with him, Aashika Bhatia also came in this wild card entry. Elvish Yadav entered Bigg Boss, the TRP of Bigg Boss increased a lot and then the show was extended for two weeks.
Elvish Yadav's fans are so loyal that they cannot see their hero crying. This is the reason why a lot of hashtags are trending on Twitter for Elvish Yadav. Lots of hashtags are trending for Elvis Yadav. Like UNBREAKABLE ELVISH YADAV, #ElvishArmy, #EvishIsTheBoss, & #ElvishYadav.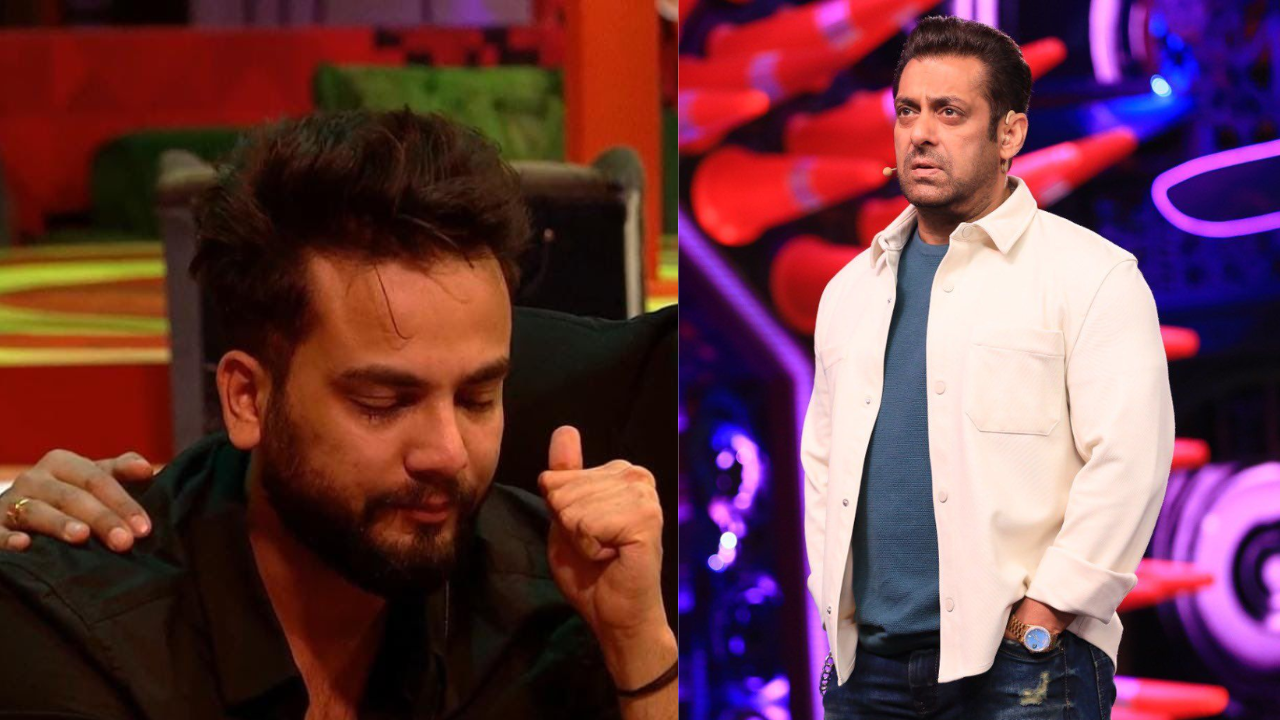 Why did Elvis Yadav Start Cry During the Show?
Some great intellectuals believe that Elvis Yadav started crying because of Salman Khan's scolding, but it is nothing like that. Elvish Yadav does not cry at all when scolded by Salman Khan, Elvis was emotionally damaged after which he was made to talk directly to his mother with the help of online video calling. That's why he could not control his emotion and tears started rolling down his eyes.
Elvish Yadav was spoken a lot by Salman Khan and Dilwai Yadav's fans and YouTube community are very angry about this. Below we have explained in detail why Elvis Yadav was scolded by Samman Khan and what was the reason due to which Elvish Yadav had to listen to this scolding.
Salman Khan has put a class on many people in this weekend's war. Of these, the main contestants like Elvish Yadav, Abhishek Malhan, Manisha Rani and Babyka Dhurve are included. People on social media believe that the team of Bigg Boss has started getting stuck in Elvish Yadav and his team formed inside Bigg Boss.
"What is Elvis Army, Army is the one who goes and provides security on the border. Once tell your followers to follow me by paying ₹500 then you will know how loyal are the followers"?

Salman Khan said
Everything was fine till then, then suddenly his mother was taken on video calling. His mother came immediately after making a video call to intimidate, due to which Elvish Yadav became very emotional.